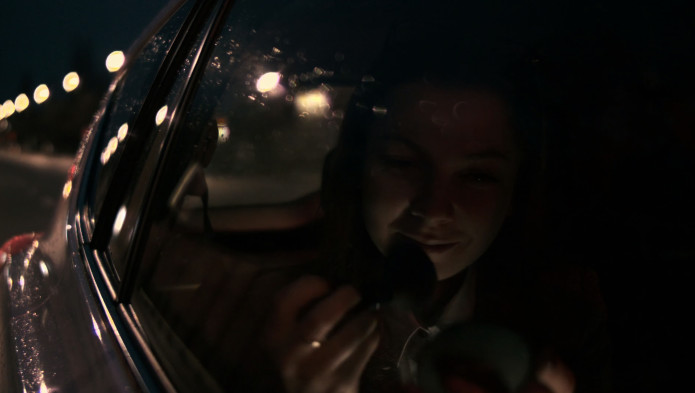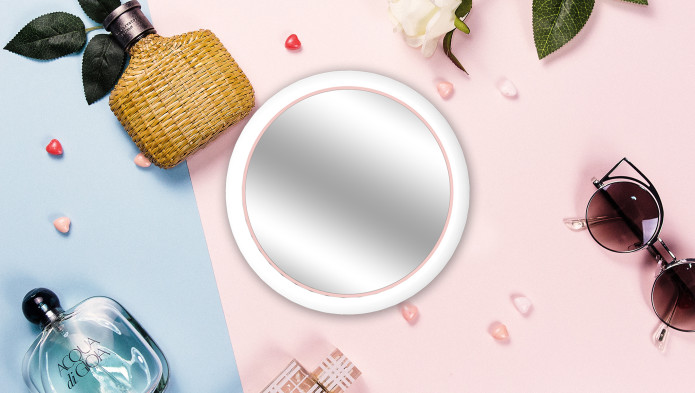 It happens to the best of us: we go out for the night, leave the house after putting hours into our look, only to realize when it's too late that something is not as glamorous as it ought to be. Washed-out skin, overly heavy contouring, eyelashes that look like someone put them on with a paint roller. It is always disappointing to discover any of these shortcomings, and sometimes it's even horrific, depending on how important the night is and how bad the mistake is. Because of the possibility that something could go wrong, it is tough to feel confident about your makeup, confident that you haven't overlooked any crucial details.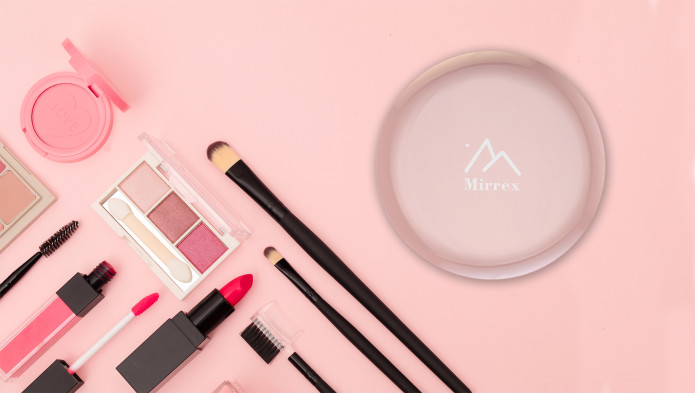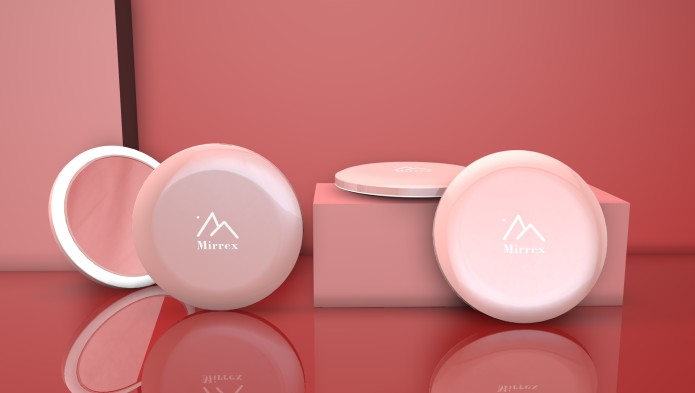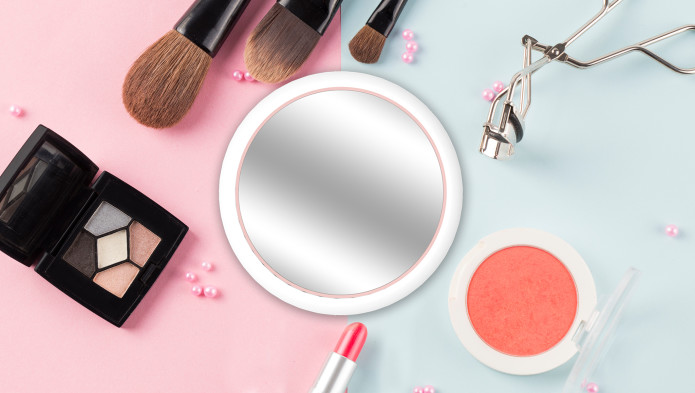 Your Beauty in Your Control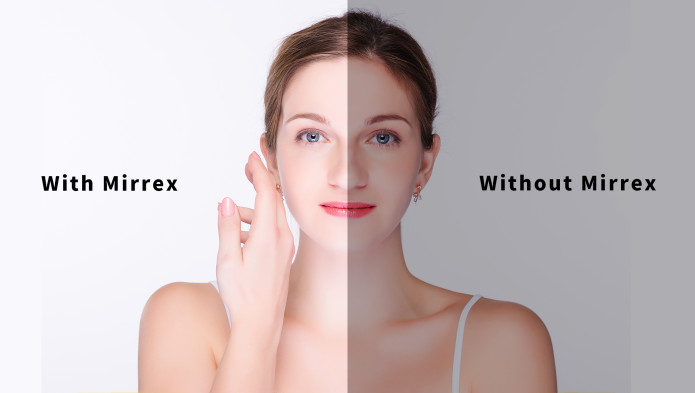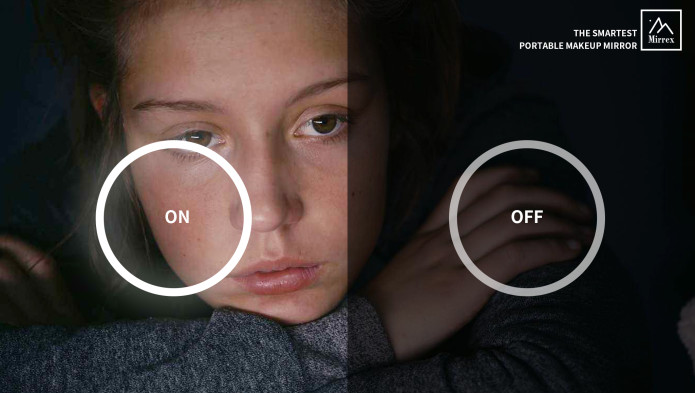 Just think of all the opportunities that you would have to enhance your look if only you could do it anywhere and everywhere.
* Girls' night at the hottest club in town.
* Waiting for the Jumbotron to pick up a cute shot of you at a basketball game.
* At your birthday party with all your friends and family.
* Date night – and he's driving!
* First day at your new job.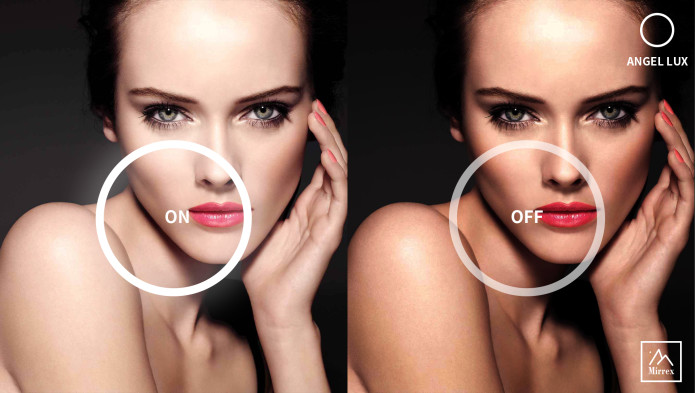 Most people go through the same routine and just hope that it is going to turn out differently from one night to the next, hope that their skin, their hair, and their makeup will somehow look radiant by the time they walk out the door. If only it were that simple! The models who achieve their best look consistently do so by tweaking the details constantly, and if you want to achieve your best look night after night, you need to tweak your details too. This means that you need to be ready to fix yourself up when you are already out for the night and either apply or change something when necessary.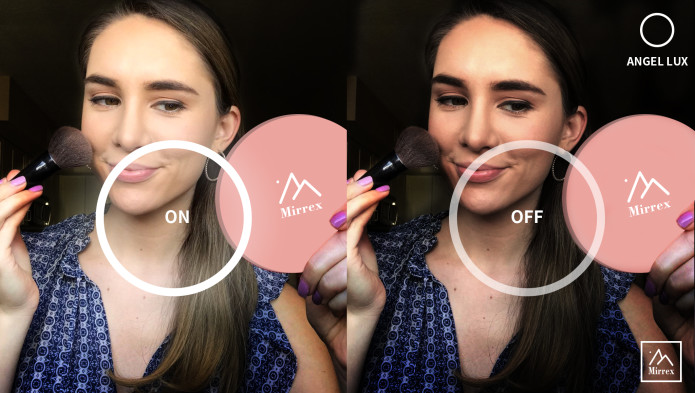 There is no limit to the number of situations that you know you are going to face – situations where you know you need to look your best. When you use Mirrex, looking your best is always possible, and your beauty is in your control. Using Mirrex, tweaking the details is never going to be a problem. You don't need a buddy to hold the mirror for you, and you don't need to find a bathroom with good lighting. This smart mirror represents the peak of on-the-go beauty technology, putting your best look within your reach anywhere and everywhere.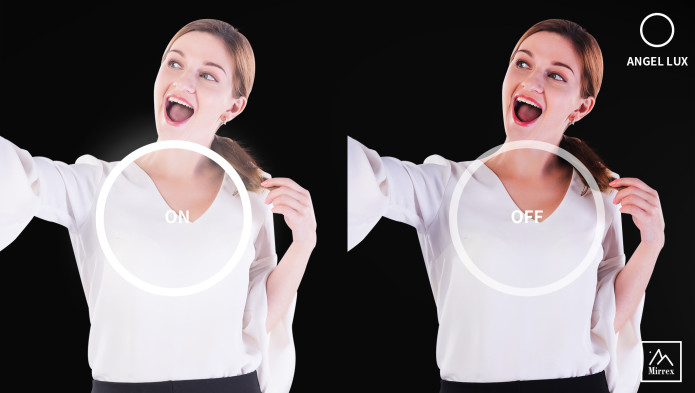 If you want to stop hoping for the best and settling for whatever happens to your hair and makeup, this is the way to do it. Mirrex is the smart mirror that is going to change the beauty industry once and for all.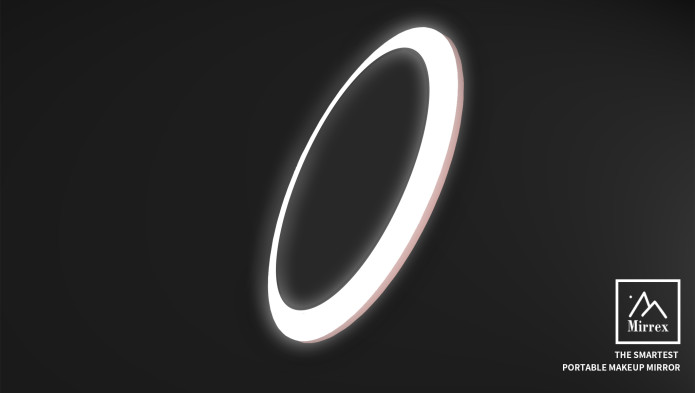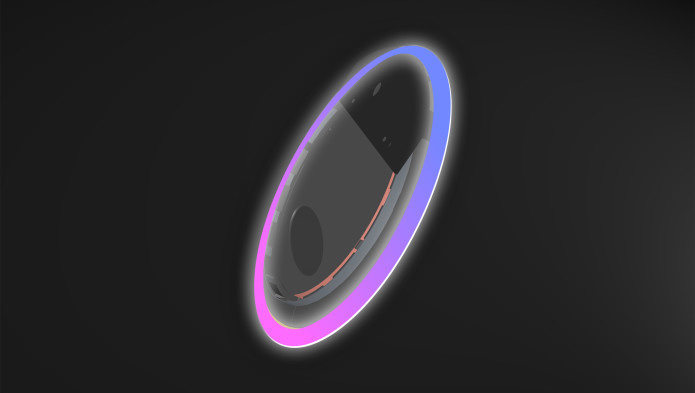 This is where Mirrex can help. The world's first smart makeup mirror, Mirrex features the Angel Lux Light, touch sensor control, adjustable brightness control, a selfie stand, a scratch-proof surface, and an ergonomic design – plus QuickCharge Wireless Charging for your convenience.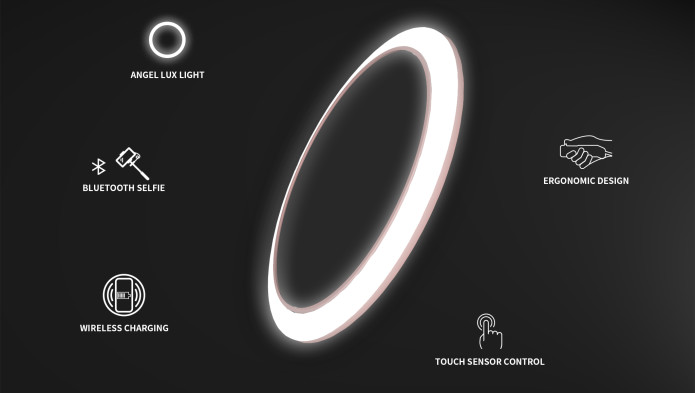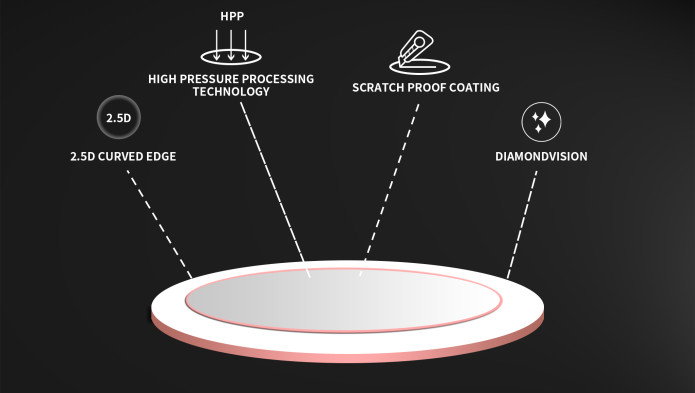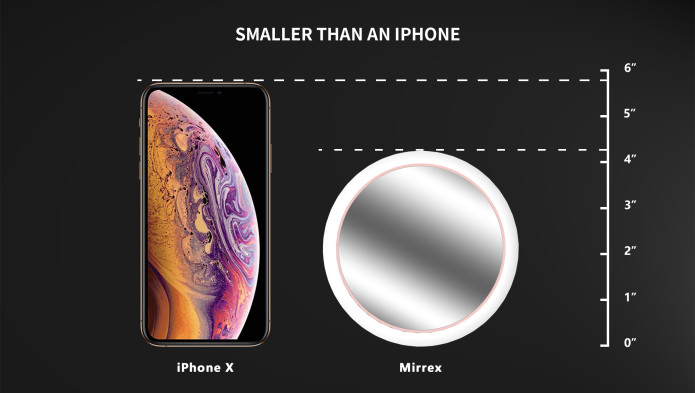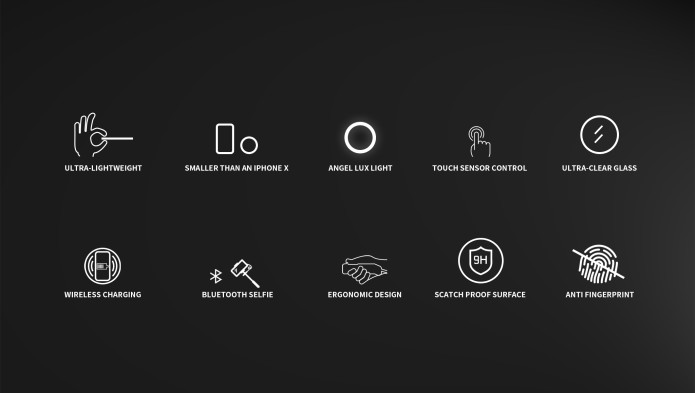 You can take the best selfies of your life, setting the light according to your environment and personal style, and to turn the light on, you just need to tap the mirror twice and then slide the surface to adjust the brightness.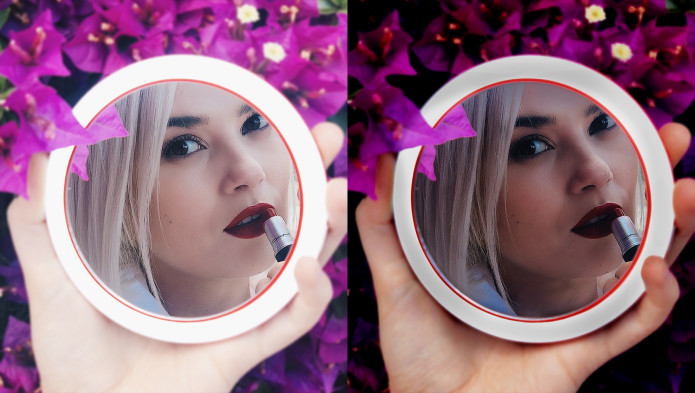 Angel Lux 360° Light
The Angel Lux Light is our patent pending design of light on the same level as the Professional studio/ luxurious jewelry displays lighting effects., its design showing you just what your skin will look like in the real world.
Light Adjusting Control
CRI 98+
360° even distribution, more uniform in lighting.
Professional studio/ luxurious jewelry displays lighting effects.
Every makeup detail fully illuminated.​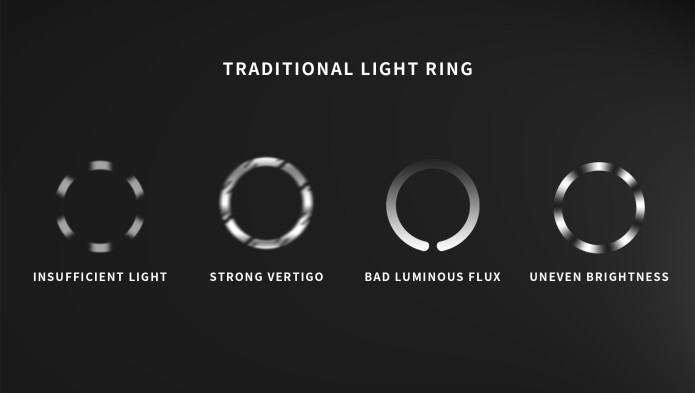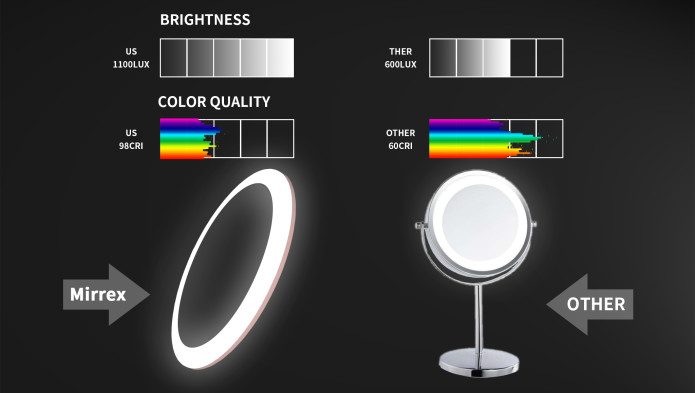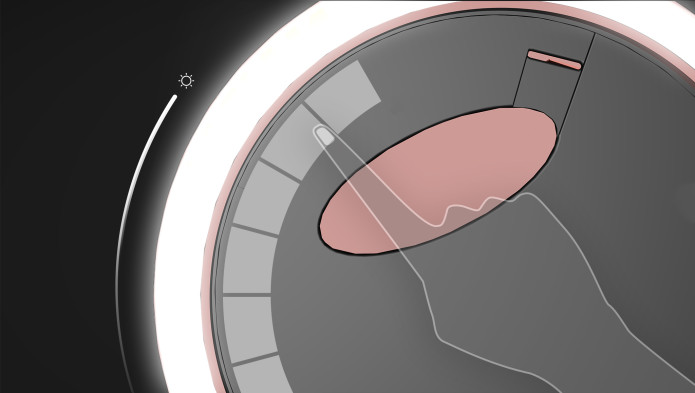 As a bonus, you can even charge your phone while you are charging Mirrex – twice as face as other fast chargers.
Wireless Charging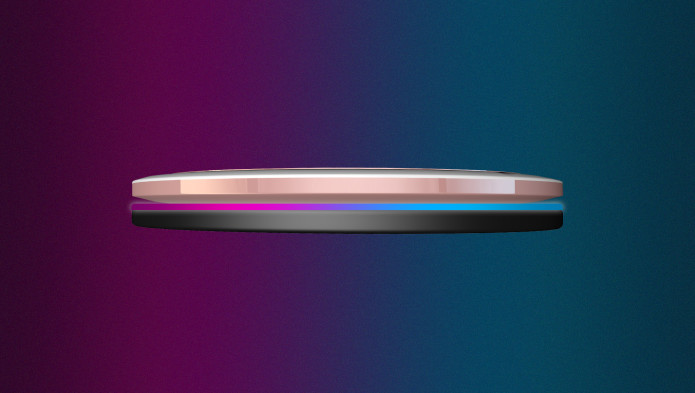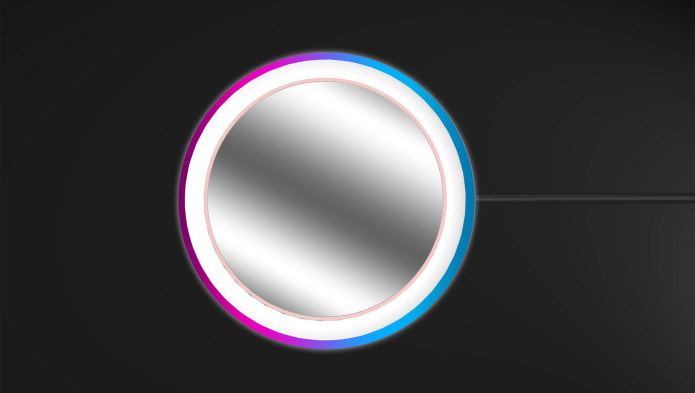 Wireless charging is the pursuit of life aesthetics, bid farewell to the complicated data line, return to simple and natural.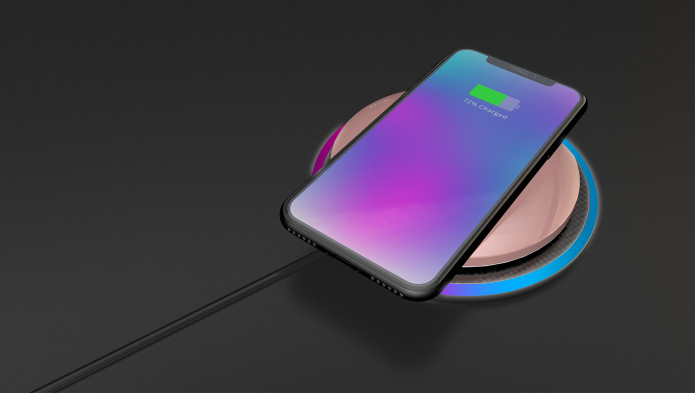 Outstanding high-performance coil.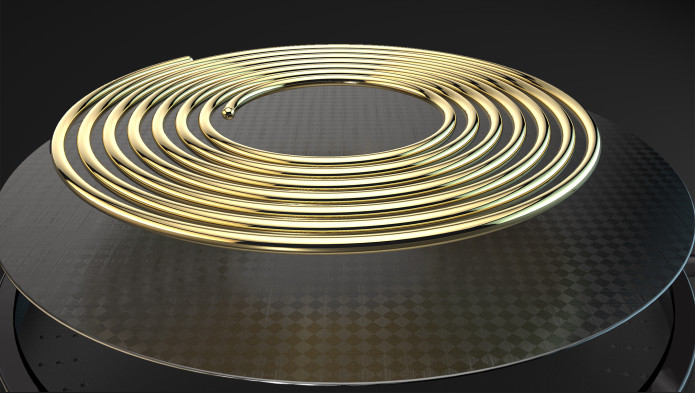 Coils are made of high-purity brass, the MIRREX coil offers low heating, current stability and high electromagnetic conversion efficiency for unprecedented charging experience.
360° LED Light Ring Around the fuselage.
Carbon Fiber Surface
Carbon Fiber surface concentrates future technologies on a slim 5mm body.The magnetic induction will gather in the coil magnetic field centers to reduce electromagnetic radiation, while further enhancing the charging efficiency.

.
The Mirrex Wireless Charger effectively avoiding empty consumption.After the battery is fully charged, it stops charging automatically to prevent overcharge, ensure battery safety and long battery life.
Smart selfie stand
The selfie stand hooks right into your phone for stability, and you have the option to use one hand to hold Mirrex while the other hand applies makeup. It can also be set as a tripod.Extendable and FoldableIt can be extended to 33.9 inches, long enough to take some group photos. It is small enough to take it anywhere with a carrying case, whether in your pocket or on your handbag. Perfect for parties, concerts, traveling, sports, video blogging, weddings, beach, aerial photos.
Extendable and Foldable
It can be extended to 33.9 inches,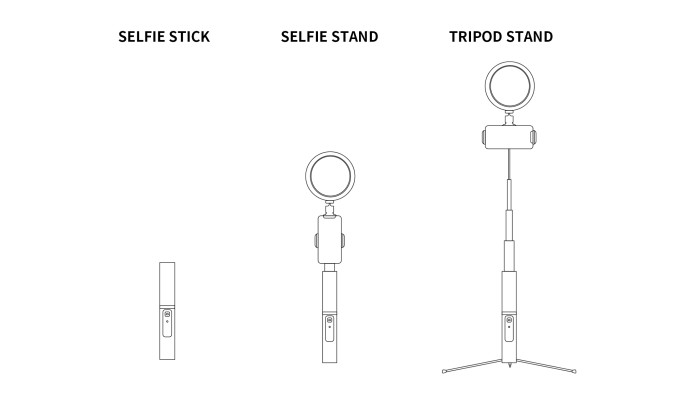 Built-in Tripod:
2 in 1 selfie stick tripod with built-in Wireless remote, perfect for solo or group selfies.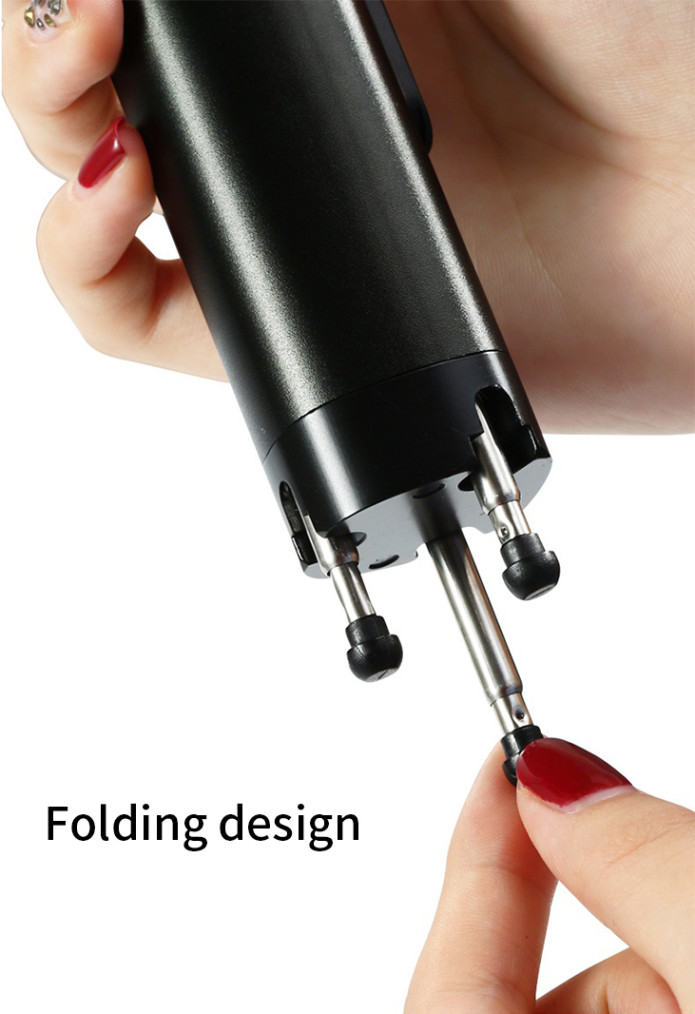 360°Rotable Design:
225°rotation head with an adjustable knob + 360°rotatable phone holder, choose the best angle to take photos.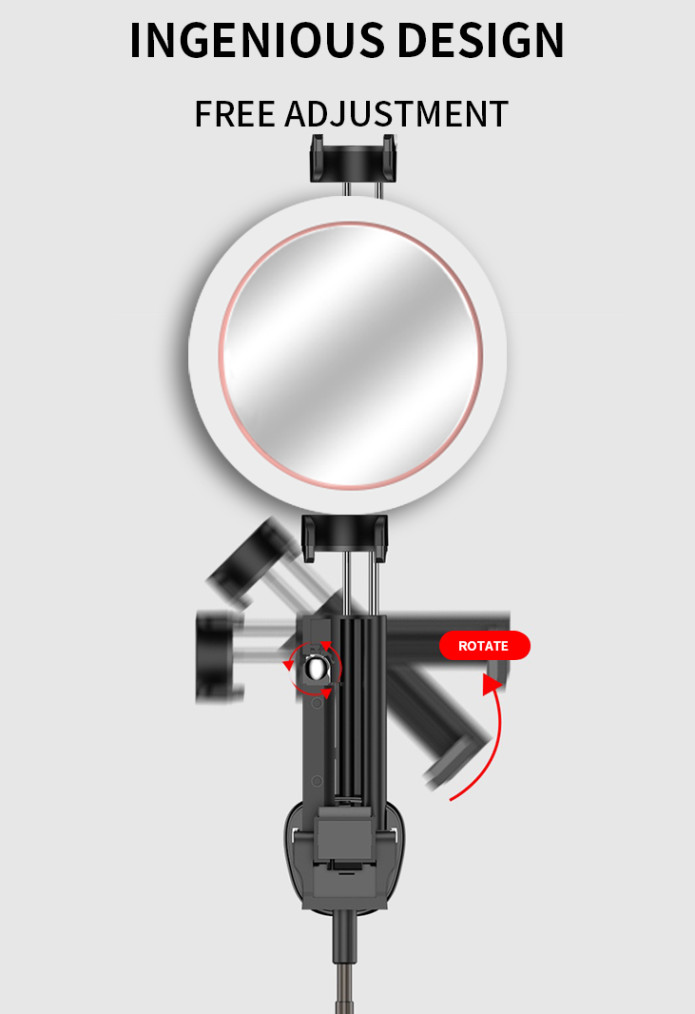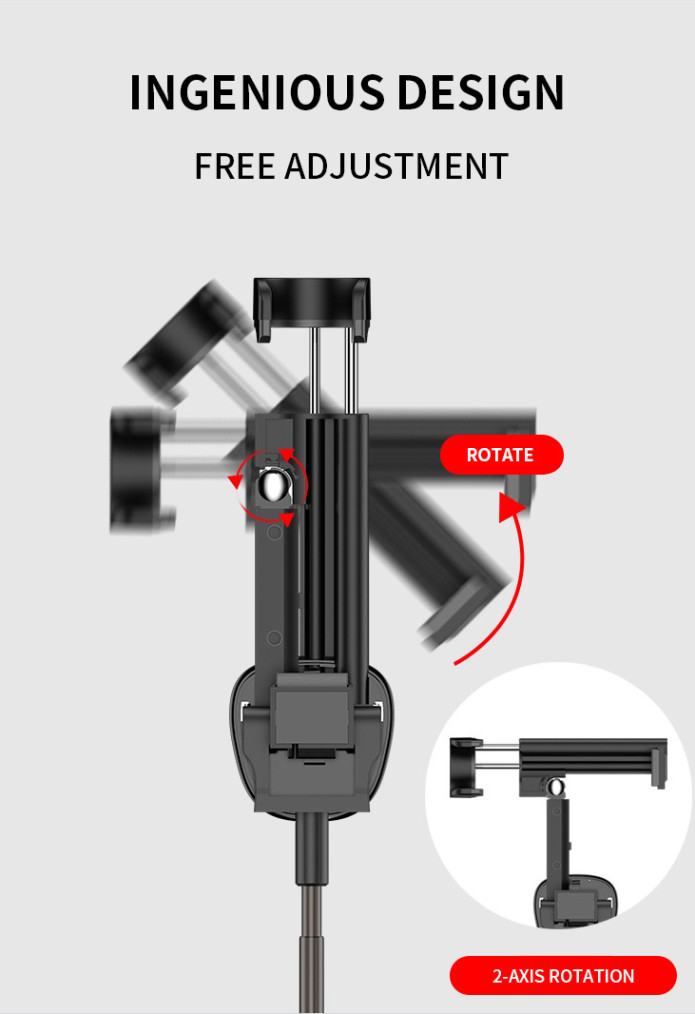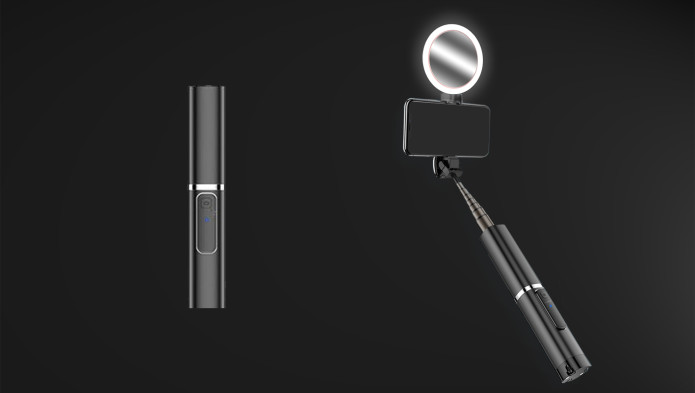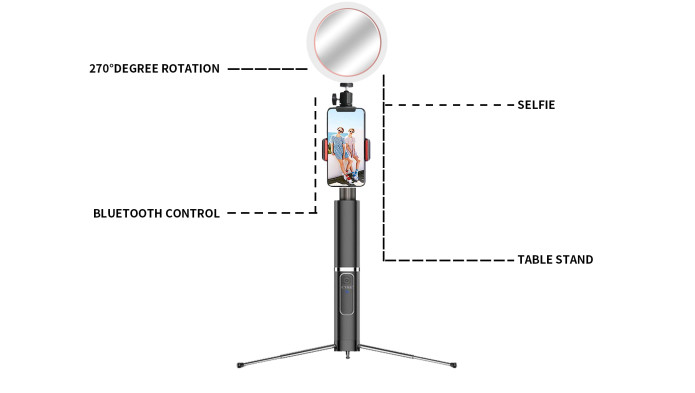 You have never seen a mirror like this, and when you start to use it in your routine, you will unleash the full splendor of your beauty every day.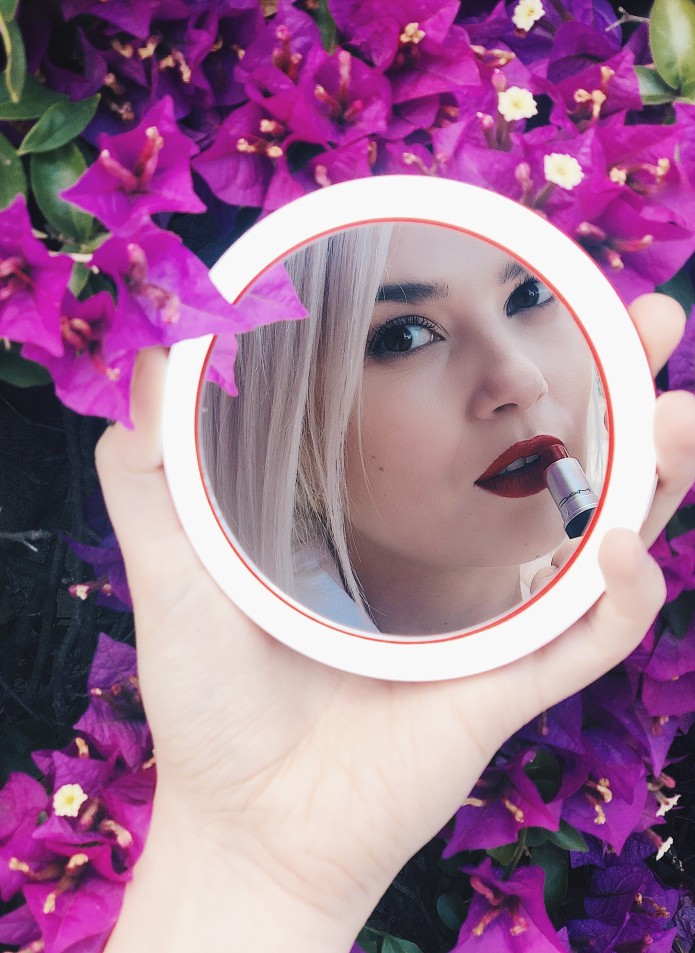 What We Need & What You Get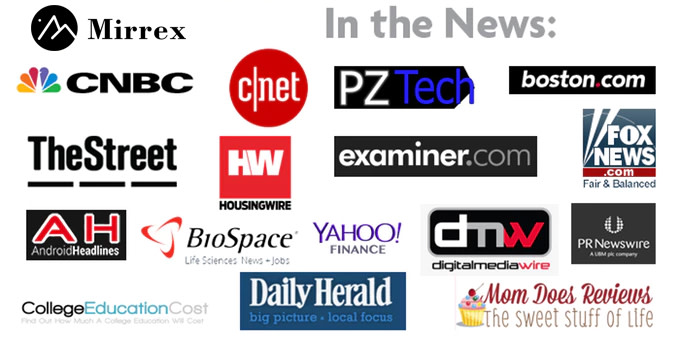 Right now, we have come to you, Indiegogo, for help raising the funds that we need to manufacture, market, and distribute Mirrex on a global scale. We are looking to raise $50,000 to cover all our start-up costs, and every dollar helps. To say thanks to our contributors, we are offering Mirrex to you at prices significantly discounted from the intended retail prices.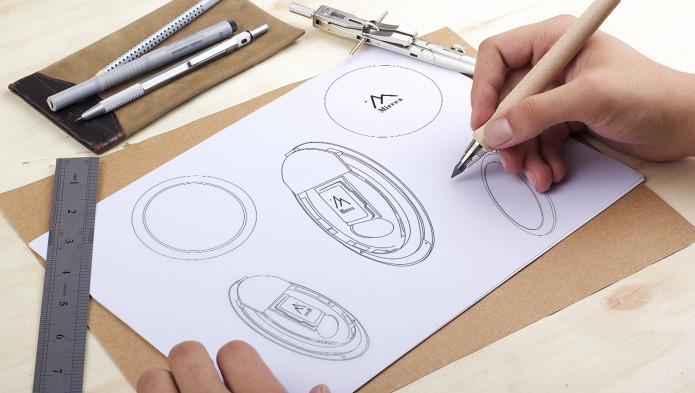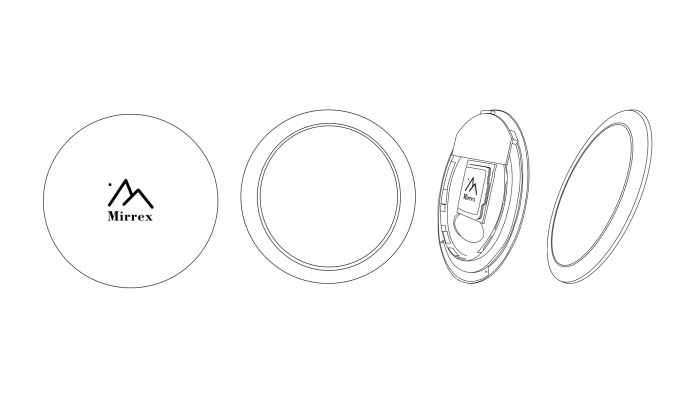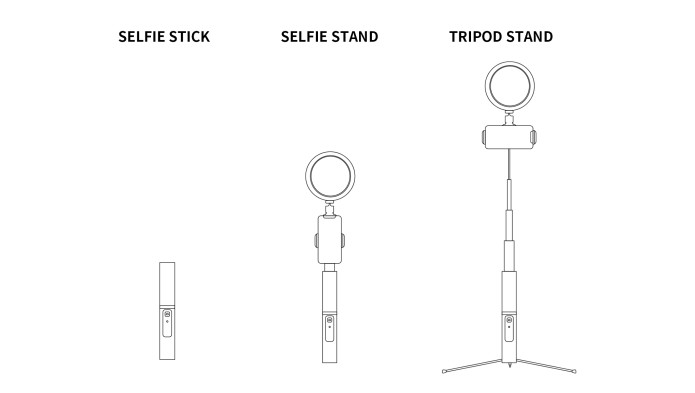 Risks & Challenges
We have already started work on tooling and prototyping, and the progress that we have made is promising. If we run into any logistical challenges as we scale up, you can be sure that we will let you know, remaining transparent throughout every step of this process.
Other Ways You Can Help
In addition to making a monetary contribution to this campaign, go ahead and let all your girl friends know that Mirrex has arrived. This is a smart mirror that everyone can find useful, whether you are getting ready to go to work or to hang out at the hottest nightclub in town. We appreciate all your support. Thank you for taking the time to read about Mirrex!